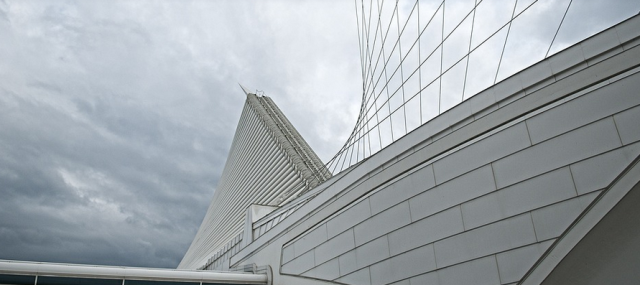 Milwaukee, Wisconsin, may be known for its vibrant summers, but there's a special charm to the city when winter arrives. From festive holiday events to cozy indoor activities, there are plenty of things to do in Milwaukee in the winter that will warm your heart and create lasting memories. In this comprehensive guide, we'll explore the best winter activities and attractions in Milwaukee, ensuring you make the most of the snowy season.
Embrace the Season Outdoors
1. Ice Skating at Red Arrow Park
When the temperatures drop, Red Arrow Park transforms its downtown square into a picturesque ice skating rink. Whether you're an experienced skater or a beginner, gliding across the ice under the city's twinkling lights is a quintessential Milwaukee winter experience.
2. Snowshoeing at Whitnall Park
For those who crave adventure, head to Whitnall Park for some snowshoeing. The park's scenic trails are perfect for exploring the winter wonderland that blankets the area.
3. Winter Hikes at Milwaukee County Parks
Milwaukee County Parks offer a variety of winter hiking trails where you can enjoy the serenity of the snow-covered landscapes. Don't forget to bundle up and bring your camera to capture the beauty of nature in winter.
Cozy Indoor Activities
4. Milwaukee Art Museum
Escape the cold and immerse yourself in the world of art at the Milwaukee Art Museum. Explore captivating exhibitions, admire stunning works of art, and warm up with a hot beverage at the museum's cafe.
5. Milwaukee Public Market
Savor the flavors of the season at the Milwaukee Public Market. Indulge in a steaming bowl of soup, enjoy gourmet hot chocolates, and shop for unique gifts from local vendors.
6. Brewery Tours
Milwaukee is known for its breweries, and winter is the perfect time to explore them. Join a brewery tour and sample some of the city's finest craft beers while learning about the brewing process.
Festive Holiday Events
7. Holiday Lights at Cathedral Square Park
Cathedral Square Park comes alive with holiday lights and decorations during the winter season. Stroll through the park, take in the festive ambiance, and maybe even catch a holiday performance or market.
8. Holiday Shows
Check out the holiday shows and performances happening at theaters throughout Milwaukee. From classic holiday plays to festive concerts, there's something for everyone.
9. Holiday Markets
Milwaukee hosts a variety of holiday markets where you can find unique gifts, handcrafted goods, and seasonal treats. The Christkindlmarket and Milwaukee Holiday Lights Festival are must-visits.
Indoor Sports and Activities
10. Milwaukee Bucks Basketball
Catch a Milwaukee Bucks game at the Fiserv Forum. The electric atmosphere of an NBA game is sure to warm your spirits.
11. Indoor Rock Climbing
For an adrenaline rush, try indoor rock climbing at one of Milwaukee's climbing gyms. It's a great way to stay active and have fun during the winter months.
12. Museums Galore
Milwaukee boasts a range of museums, from the Harley-Davidson Museum to the Discovery World Science and Technology Center. Spend a day exploring the city's rich cultural offerings.
Embrace Milwaukee's Winter Magic
Milwaukee may be chilly in the winter, but it's also filled with warmth, charm, and a sense of celebration. Whether you're enjoying outdoor activities like ice skating and snowshoeing, exploring the city's cultural attractions, or immersing yourself in festive holiday events, there's no shortage of things to do in Milwaukee in the winter.
So, bundle up, embrace the season, and discover the winter wonderland that Milwaukee becomes when the snow falls.