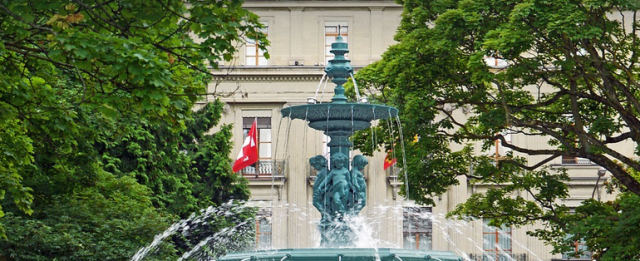 The holiday season in Lake Geneva, Wisconsin, is a spectacle of lights, laughter, and cherished moments. Nestled in the heart of this winter wonderland, Grand Geneva Resort & Spa offers a Christmas experience like no other. In this comprehensive guide, we'll explore the enchanting Grand Geneva Christmas lights, Lake Geneva's festive events, delightful dining at Brissago and Pesche's, ice skating, igloo experiences, holiday cruises, trolley tours, sleigh rides, and more. Let's unwrap the magic of a Lake Geneva Christmas at Grand Geneva Resort.
Grand Geneva Christmas Lights: A Winter Wonderland
Every year, Grand Geneva Resort transforms into a magical wonderland adorned with millions of twinkling lights. The Grand Geneva Christmas lights are a sight to behold, creating a whimsical atmosphere that captures the essence of the season. Stroll through the illuminated pathways, take photos with Santa, and marvel at the towering Christmas trees.
Lake Geneva Christmas Events: Celebrate with Joy
1. Grand Geneva Igloos
Cozy up in your own private igloo while sipping on hot cocoa or enjoying a delectable meal from the resort's chefs. The Grand Geneva igloos offer a unique and intimate dining experience that's perfect for a romantic evening or a festive gathering with friends and family.
2. Brissago: Italian Excellence
Dine in style at Brissago, Grand Geneva's Italian restaurant. With a special holiday menu, you can savor the flavors of Italy while enjoying a cozy, festive ambiance.
3. Pesche's: Farm-to-Table Delights
Pesche's, another culinary gem at Grand Geneva, offers farm-to-table cuisine. Indulge in seasonal dishes and craft cocktails that showcase the best of the region's ingredients.
4. Grand Geneva Ice Skating
Glide across the ice at Grand Geneva's outdoor ice skating rink. Whether you're a novice or a seasoned skater, it's a delightful way to embrace the winter chill.
Lake Geneva Christmas Lights: A Magical Cruise
5. Lake Geneva Christmas Cruise
Step aboard the Grand Belle of the Lake, a beautifully decorated cruise ship, and set sail on a Lake Geneva Christmas cruise. Enjoy live music, holiday treats, and stunning views of the shoreline adorned with Christmas lights.
6. Grand Geneva Trolley Tour
Hop on the Grand Geneva trolley for a guided tour of the resort's Christmas lights. Learn about the history of the decorations and the resort's holiday traditions as you enjoy a festive ride.
Lake Geneva Sleigh Rides: A Nostalgic Journey
7. Sleigh Rides with Dan Patch Stables
Experience the nostalgia of a horse-drawn sleigh ride through the snow-covered woods at Dan Patch Stables in Lake Geneva. Snuggle under a warm blanket and embrace the holiday spirit.
Lake Geneva Parade Christmas: A Spectacle of Lights
8. Lake Geneva Parade of Lights
Don't miss the Lake Geneva Parade of Lights, a beloved tradition where boats decked out in Christmas lights parade along the shoreline, creating a dazzling spectacle.
Pesche's Greenhouse: A Winter Oasis
9. Pesche's Greenhouse
Explore Pesche's Greenhouse, a local gem that's transformed into a winter wonderland during the holiday season. Browse through holiday decorations, unique gifts, and seasonal plants to bring the Christmas spirit home.
A Lake Geneva Christmas to Remember
Lake Geneva and Grand Geneva Resort & Spa offer a Christmas experience that's nothing short of magical. From the Grand Geneva Christmas lights to the festive events, dining delights, ice skating, igloos, holiday cruises, trolley tours, sleigh rides, and more, there's no better place to unwrap the magic of the season.
So, gather your loved ones and create cherished memories in Lake Geneva this Christmas. Whether you're seeking romance, family fun, or a festive escape, Lake Geneva has it all.