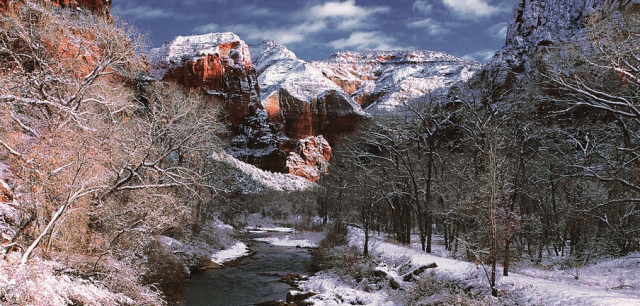 Zion National Park, with its dramatic red rock canyons and breathtaking landscapes, is a top destination for outdoor enthusiasts and nature lovers. When planning your visit to this iconic park, it's essential to know how to navigate its stunning terrain and where to find delicious dining options. In this comprehensive guide to Zion National Park, we'll delve into the convenience of shuttle services and tantalize your taste buds with the offerings of Zion Pizza and Noodle Co.
Unveiling Zion National Park
1. Introduction to Zion National Park
Discover the awe-inspiring beauty and natural wonders that await you in Zion National Park, from the towering sandstone cliffs to the lush Virgin River Narrows.
2. The Zion Canyon Scenic Drive
Explore the iconic Zion Canyon Scenic Drive, the primary route that takes you through the heart of the park, showcasing its breathtaking landscapes.
Navigating Zion National Park with Shuttle Services
3. Zion Outfitters Shuttle
Learn about the convenient shuttle services provided by Zion Outfitters, making it easier for visitors to access various trailheads and key points of interest within the park.
4. Shuttle System Benefits
Discover the benefits of using the park's shuttle system, including reduced congestion, environmental preservation, and accessibility to popular trailheads.
5. Shuttle Schedule and Tips
Access the Zion National Park shuttle schedule and get valuable tips on planning your shuttle-based adventures, including recommended stops and hiking options.
Satisfying Your Appetite: Zion Pizza and Noodle Co.
6. Introduction to Zion Pizza and Noodle Co.
Indulge in a culinary journey with a visit to Zion Pizza and Noodle Co., a local dining gem that offers delectable menu options to satisfy every palate.
7. Menu Highlights
Explore the mouthwatering menu offerings at Zion Pizza and Noodle Co., from wood-fired pizzas to savory pasta dishes, and discover the perfect post-adventure meal.
8. Dining Experience
Learn about the dining experience at this charming eatery, including its welcoming ambiance and commitment to using fresh, locally sourced ingredients.
Additional Activities and Attractions
9. Hiking Adventures
Find out about the diverse hiking trails in Zion National Park, including iconic routes like Angel's Landing and The Narrows.
10. Wildlife Encounters
Discover the fascinating wildlife that inhabits the park, including bighorn sheep, mule deer, and a variety of bird species.
11. Photography Opportunities
Capture the stunning beauty of Zion with photography tips and recommendations for the best locations to capture memorable shots.
Planning Your Zion Adventure
12. Best Time to Visit
Consider the optimal seasons for visiting Zion National Park, taking into account weather conditions and the number of visitors.
13. Accommodation Options
Explore lodging options within and near the park, from campgrounds to charming lodges, and make the most of your stay.
14. Visitor Centers and Guided Tours
Discover the visitor centers and ranger-led programs that offer insights and information to enhance your Zion experience.
Zion National Park Awaits
Zion National Park is a land of enchantment and adventure, where every turn reveals a new natural wonder. Whether you're exploring its rugged trails, gliding along the river on a shuttle, or savoring a delicious meal at Zion Pizza and Noodle Co., you're sure to create unforgettable memories.
So, gear up, plan your visit, and get ready to immerse yourself in the beauty and splendor of Zion National Park—an oasis of natural wonder and outdoor exploration.