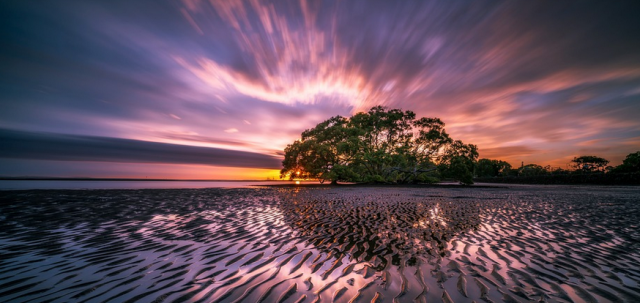 If you're planning a visit to Sleeping Bear Dunes National Lakeshore, you're in for a treat. This pristine corner of Michigan offers an abundance of natural beauty and outdoor adventures. In this comprehensive guide, we'll uncover the top things to do near Sleeping Bear Dunes, ensuring your trip is packed with memorable experiences.
Discovering Sleeping Bear Dunes National Lakeshore
Sleeping Bear Dunes National Lakeshore is a treasure trove of natural wonders. Here are some of the best activities and attractions to explore during your visit:
1. Dune Climb: Test your endurance with a challenging hike up the towering sand dunes. The reward? Spectacular panoramic views of Lake Michigan.
2. Pierce Stocking Scenic Drive: Embark on a picturesque drive along this famous route, stopping at overlooks that provide breathtaking vistas of the dunes, forests, and lakes.
3. Empire Bluff Trail: Hike the Empire Bluff Trail for a stunning view of Lake Michigan and the perfect spot to catch a memorable sunset.
4. Sleeping Bear Point Trail: Explore this trail that leads to the historic Sleeping Bear Point Coast Guard Station and offers a unique perspective on the dunes.
5. Glen Haven Village: Step back in time at the charming Glen Haven Village, where you can visit the Cannery Boathouse Museum and enjoy the beach.
Activities Around Sleeping Bear Dunes
The area surrounding Sleeping Bear Dunes offers a variety of outdoor and cultural activities:
6. Kayaking and Canoeing: Paddle along the crystal-clear waters of Lake Michigan, Glen Lake, or the Platte River for a refreshing adventure.
7. Fishing: Cast your line in the numerous lakes and rivers for a chance to catch trout, salmon, and more.
8. Birdwatching: Bring your binoculars and spot a wide range of bird species, from bald eagles to shorebirds.
9. Cherry Orchards: Traverse the scenic Leelanau Peninsula, known for its cherry orchards, and savor delicious cherry products.
10. Art Galleries: Explore the vibrant arts scene in the nearby towns of Glen Arbor and Traverse City, featuring local artists and their creations.
Planning Your Visit
When planning your trip to Sleeping Bear Dunes, keep these helpful tips in mind:
11. Best Time to Visit: Consider the seasons and choose the time that suits your preferences, whether it's summer beach days, colorful fall foliage, or snowy winter hikes.
12. Visitor Centers: Visit the Philip A. Hart Visitor Center and the Sleeping Bear Point Maritime Museum to gather information and gain insights into the park's history.
13. Camping: Reserve your campsite in advance if you plan to camp within the park, as spots fill up quickly.
14. Park Regulations: Familiarize yourself with park regulations, such as pet policies and Leave No Trace principles, to ensure a responsible visit.
Embrace the Beauty of Sleeping Bear Dunes
Sleeping Bear Dunes National Lakeshore is a haven for outdoor enthusiasts, nature lovers, and anyone seeking a tranquil escape. From sandy dunes to scenic drives and vibrant local culture, the opportunities for adventure and exploration are endless.
So, pack your hiking boots, grab your camera, and get ready to create lasting memories as you discover the wonders of Sleeping Bear Dunes and the surrounding areas.