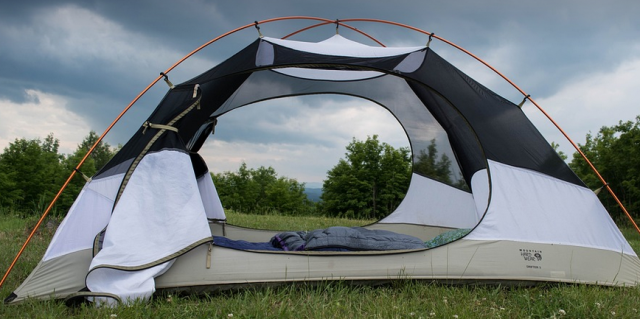 Imagine waking up to the soothing sounds of Lake Michigan lapping at the shore, surrounded by rolling sand dunes and pristine forests. This dreamy scenario can become a reality when you embark on a camping trip to Sleeping Bear Dunes National Lakeshore in Michigan. In this comprehensive guide, we'll cover everything you need to know about camping at Sleeping Bear Dunes, from campgrounds and reservations to hiking trails and the best spots to stargaze.
Discovering Sleeping Bear Dunes National Lakeshore
Introduction to Sleeping Bear Dunes
Learn about the natural wonders and unique features that make Sleeping Bear Dunes a must-visit destination for nature enthusiasts and campers.
Why Camping at Sleeping Bear Dunes is a Must
Explore the reasons why camping within the national lakeshore is an unforgettable experience, offering a deeper connection to nature and tranquility.
Camping Options at Sleeping Bear Dunes
Campgrounds within Sleeping Bear Dunes
Discover the various campgrounds within the national lakeshore, including Platte River Campground, D.H. Day Campground, and more. Each offers a unique camping experience, from beachfront sites to wooded retreats.
Reservations and Permits
Get essential information on how to make campground reservations, including reservation windows, fees, and permits required for specific activities.
South Manitou Island Camping
For a truly remote and adventurous camping experience, consider camping on South Manitou Island. Learn about the logistics and what to expect on this island camping adventure.
Planning Your Camping Adventure
Best Time to Camp at Sleeping Bear Dunes
Discover the optimal seasons for camping at Sleeping Bear Dunes, taking into account weather, crowds, and seasonal attractions.
Campsite Selection Tips
Learn how to choose the perfect campsite to suit your preferences, whether you desire proximity to Lake Michigan, shaded spots, or easy access to hiking trails.
Essential Camping Gear
Prepare for your camping trip with a comprehensive list of essential camping gear and packing tips to ensure a comfortable and enjoyable stay.
Exploring Sleeping Bear Dunes
Hiking Trails and Nature Walks
Uncover the best hiking trails and nature walks that allow you to explore the diverse landscapes, from towering dunes to lush forests.
Stargazing at Sleeping Bear Dunes
Find out where to experience some of the best stargazing opportunities within the national lakeshore, including tips for capturing mesmerizing night skies.
Navigating Glen Arbor and Surroundings
Glen Arbor: The Gateway to Sleeping Bear Dunes
Explore the charming town of Glen Arbor, where you can find dining options, supplies, and additional activities to enhance your camping experience.
Alternative Camping Options
Discover nearby campgrounds and camping opportunities for those looking to explore the area beyond Sleeping Bear Dunes.
Embrace the Natural Splendor
Camping at Sleeping Bear Dunes offers an opportunity to immerse yourself in the beauty of one of the most picturesque landscapes in the United States. With this comprehensive guide, you're equipped to plan the ultimate camping adventure, complete with scenic hikes, serene sunsets, and memories that will last a lifetime.
So, pack your gear, reserve your campsite, and get ready for an extraordinary wilderness escape at Sleeping Bear Dunes National Lakeshore.