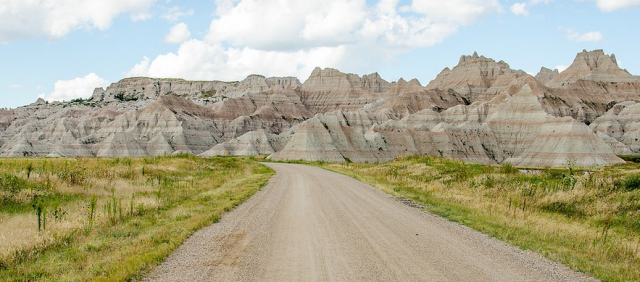 Embark on a journey of a lifetime as we take you on an unforgettable road trip from Wisconsin to South Dakota. This epic adventure will lead you through diverse landscapes, iconic landmarks, and the heart of America's heartland. Buckle up, hit the open road, and get ready for a road trip that will leave you with memories to last a lifetime.
The Route: From Cheeseheads to Mount Rushmore
Wisconsin's Start: Milwaukee to Madison
Our journey begins in Milwaukee, the largest city in Wisconsin. After exploring the vibrant culture and attractions of Milwaukee, including the Harley-Davidson Museum and the Milwaukee Art Museum, make your way to Madison, the state's capital, to experience its charming lakeside beauty and thriving food scene.
Crossing the Mississippi River
As you leave Wisconsin, you'll cross the mighty Mississippi River into Iowa. Take a break in Dubuque, a picturesque city with historic charm and scenic river views.
Iowa's Scenic Beauty: Dubuque to Sioux City
Iowa offers stunning landscapes, and our route takes you through rolling hills and peaceful countryside. Stop in cities like Cedar Rapids and Des Moines for a taste of local culture and history.
Entering South Dakota: Sioux City to Badlands National Park
South Dakota welcomes you with its wide-open spaces. Your first destination is the Badlands National Park, a surreal landscape of rugged canyons and unique rock formations.
The Iconic Mount Rushmore
No road trip to South Dakota is complete without a visit to Mount Rushmore. Witness the majestic sculptures of past U.S. presidents carved into the Black Hills and explore the rich history of the area.
Custer State Park and the Wildlife Loop
Just south of Mount Rushmore, you'll find Custer State Park, known for its breathtaking scenery and diverse wildlife. Take the scenic Wildlife Loop for a chance to spot bison, pronghorns, and more.
The Picturesque Black Hills: Custer to Rapid City
Explore the picturesque towns of Custer and Hill City, surrounded by the beauty of the Black Hills. Don't miss the opportunity to visit Crazy Horse Memorial, another impressive mountain carving.
Road Trip Tips and Highlights
Best Time for a Wisconsin to South Dakota Road Trip
Learn about the optimal times to embark on this road trip, considering weather conditions, seasonal attractions, and crowd levels.
Accommodations Along the Way
Discover a range of accommodation options, from cozy lodges in national parks to charming hotels in historic towns. We'll help you plan your overnight stays.
Must-Try Local Cuisine
Savor the flavors of the Midwest with a guide to the best local dishes and restaurants along the route.
Packing Essentials
Find out what to pack for your road trip to ensure you're prepared for a variety of activities and weather conditions.
A Road Trip to Remember
From the bustling streets of Milwaukee to the grandeur of Mount Rushmore, this Wisconsin to South Dakota road trip promises adventure, natural beauty, and a taste of American history. Whether you're a nature enthusiast, history buff, or simply seeking the thrill of the open road, this journey will leave you with cherished memories and a deeper appreciation for the heartland of the United States.
So, fuel up your car, grab your road trip playlist, and set out on this epic adventure from Wisconsin to South Dakota.