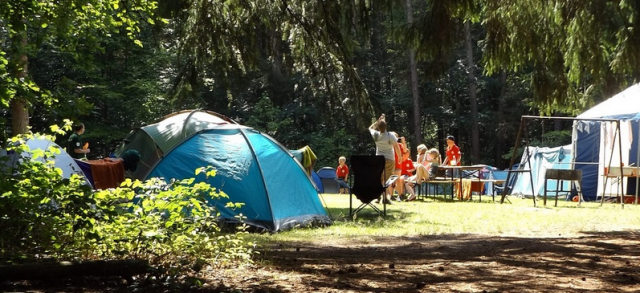 If you're looking for the perfect outdoor escape, look no further than Sister Bay in Door County, Wisconsin. This charming destination is a haven for nature lovers and adventure seekers, offering a range of activities and stunning landscapes. In this comprehensive guide, we'll explore the best Sister Bay campgrounds and the exciting "Run Wild" spirit that defines this beautiful region.
Exploring Sister Bay Campgrounds
Door County is renowned for its camping opportunities, and Sister Bay is no exception. Here are some top campgrounds to consider for your outdoor adventure:
1. Sister Bay Campground
Nestled in the heart of Sister Bay, this campground offers a variety of camping options, from tent sites to RV hookups. Enjoy the convenience of being close to the town's amenities while still immersing yourself in nature.
2. Peninsula State Park Campground
Located just a short drive from Sister Bay, Peninsula State Park offers a scenic campground with picturesque views of Lake Michigan. Hike, bike, or simply relax by the campfire in this stunning natural setting.
3. Hilen Acres Campground
For a more rustic experience, Hilen Acres Campground offers a peaceful retreat surrounded by woods and meadows. Disconnect from the hustle and bustle of everyday life and reconnect with nature.
Running Wild in Door County
Door County is a playground for outdoor enthusiasts, and the "Run Wild" spirit is alive and well. Here are some ways to embrace the adventurous side of Door County:
1. Hiking Trails
Explore the many hiking trails that wind through the county. Peninsula State Park boasts a network of trails with varying difficulty levels, offering something for every hiker.
2. Biking Adventures
Rent a bike and pedal your way through picturesque landscapes. The Ridges Sanctuary offers a serene biking experience with views of lush forests and Lake Michigan.
3. Water Adventures
From kayaking in the bay to paddleboarding on the lakeshores, Door County is a water lover's paradise. Be sure to check out Sister Bay's marina for rental options.
4. Wildlife Encounters
Door County is teeming with wildlife. Keep your eyes peeled for bald eagles, deer, and even the occasional fox during your outdoor excursions.
Run Wild and Camp in Sister Bay
Sister Bay campgrounds offer the perfect base for your Door County adventure. Whether you're an avid camper or a first-timer, the natural beauty and outdoor activities will leave you feeling refreshed and invigorated.
So, pack your camping gear, lace up your hiking boots, and get ready to "Run Wild" in Door County's Sister Bay. It's a journey of discovery, adventure, and connection with the great outdoors that you'll treasure for years to come.