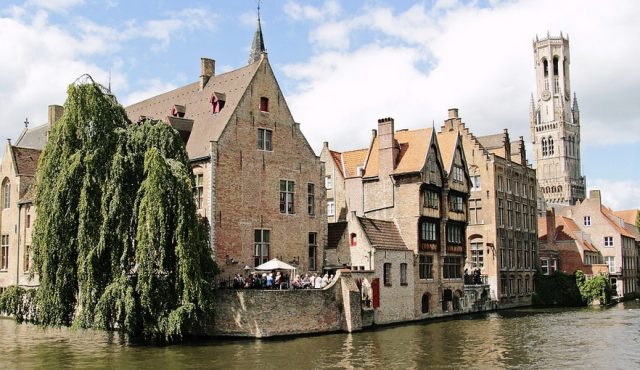 Introduction
When it comes to finding the perfect bikini, women with a larger bust often face unique challenges. It can be frustrating to find swimwear that offers adequate support while still being stylish and comfortable. Luckily, in 2023, there are more options than ever before for bikinis designed specifically for those with a bigger bust. In this article, we will explore some of the best swimsuit styles and brands that cater to women with a larger bust size. Whether you're looking for extra support, trendy designs, or both, we've got you covered!
Choosing the Right Bikini Top
When shopping for a bikini top for a bigger bust, it's important to consider both support and style. Look for tops with underwire or molded cups to provide the necessary lift and support. Adjustable straps are also a must, as they allow you to customize the fit to your specific needs. Opt for thicker straps for extra support and consider styles with a wider band underneath the bust for added comfort.
Styles to Consider
1. Halter Neck: Halter neck bikini tops are a great option for those with a bigger bust as they offer excellent support and lift. Look for styles with wider straps and adjustable ties at the back for added comfort.
2. High Neck: High neck bikini tops not only provide extra coverage but also offer great support for a larger bust. Choose styles with built-in cups or underwire for added lift.
3. Bralette: Bralette-style bikini tops are a trendy and comfortable option for women with a bigger bust. Look for styles with thicker straps and adjustable closures for a customizable fit.
The Best Bikini Brands for Big Busts
1. Panache: Panache is a renowned brand that specializes in swimwear for larger cup sizes. Their bikinis are stylish, supportive, and available in a wide range of sizes.
2. Freya: Freya offers a diverse selection of bikinis for bigger busts, with styles ranging from classic to trendy. Their swimwear is known for its excellent support and flattering fit.
3. Curvy Kate: Curvy Kate is a brand that focuses on providing swimwear options for women with curves. Their bikinis are designed to offer maximum support and comfort without compromising on style.
Tips for Finding the Perfect Fit
1. Get Professionally Fitted: Visit a lingerie store or boutique that specializes in bra fitting to ensure you are wearing the correct size. A well-fitting bikini top can make all the difference in terms of support and comfort.
2. Read Reviews: Before making a purchase, take the time to read reviews from other women with a similar bust size. This can give you valuable insights into the fit and support of different bikini styles.
3. Mix and Match: Don't be afraid to mix and match bikini tops and bottoms to find the perfect combination for your body. This allows you to choose the right size for your bust while still getting the right fit for your hips.
Conclusion
Finding the perfect bikini for a bigger bust doesn't have to be a daunting task. With the wide range of styles and brands available in 2023, there are plenty of options to suit every taste and body shape. Remember to prioritize support and comfort when choosing a bikini top, and don't be afraid to try different styles until you find the perfect fit. Embrace your curves and feel confident and comfortable in your bikini this summer!