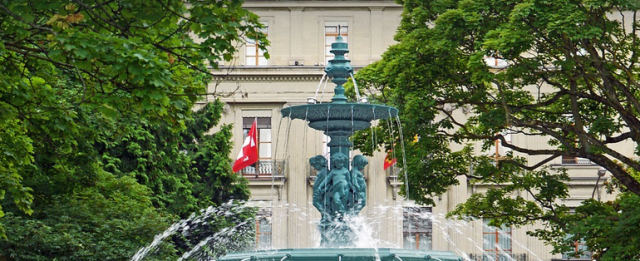 Exploring the Charm of Door County
Located in Wisconsin, Door County is a picturesque destination that offers a perfect blend of natural beauty, charming small towns, and a rich cultural heritage. Whether you are a nature lover, history enthusiast, or simply seeking relaxation, Door County has something for everyone. Here are some must-visit places in Door County in 2023.
1. Peninsula State Park
With over 3,700 acres of stunning landscapes, Peninsula State Park is a paradise for outdoor enthusiasts. You can hike through scenic trails, bike along the shoreline, or enjoy a leisurely picnic with breathtaking views of Lake Michigan. Don't forget to visit the Eagle Bluff Lighthouse for a glimpse into the area's maritime history.
2. Fish Creek
Fish Creek is a charming village known for its quaint shops, art galleries, and delicious local cuisine. Take a stroll along the waterfront, explore the unique boutiques, and indulge in a delightful fish boil dinner. Don't miss the chance to catch a live performance at the Peninsula Players Theatre, the oldest professional resident summer theater in the United States.
3. Washington Island
A short ferry ride away from the mainland, Washington Island offers a tranquil escape from the hustle and bustle of everyday life. Rent a bike and explore the island's scenic roads, visit lavender farms, and enjoy the stunning views from the Stavkirke, a Norwegian-style church. Be sure to try the island's famous lavender ice cream!
4. Door County Maritime Museum
Learn about Door County's rich maritime history at the Door County Maritime Museum in Sturgeon Bay. Explore interactive exhibits, see historic boats, and discover the stories of shipwrecks and lighthouses. Don't miss the opportunity to climb to the top of the Cana Island Lighthouse for panoramic views of Lake Michigan.
5. Cave Point County Park
For breathtaking natural beauty, head to Cave Point County Park. Marvel at the limestone cliffs, listen to the crashing waves, and enjoy the stunning views of Lake Michigan. This park offers great opportunities for hiking, picnicking, and kayaking. Don't forget your camera to capture the mesmerizing scenery.
6. Sister Bay
Sister Bay is a vibrant village known for its waterfront activities and lively atmosphere. Enjoy a scenic boat tour, rent a paddleboard, or simply relax on the sandy beach. Explore the numerous shops, art galleries, and waterfront restaurants that offer delicious local cuisine, including the famous Door County cherry pie.
7. Cana Island Lighthouse
Located on a beautiful island, the Cana Island Lighthouse is a historic landmark that offers a glimpse into Door County's maritime past. Take a guided tour of the lighthouse, climb to the top for panoramic views, and learn about the lives of the lighthouse keepers. The scenic journey to the island is an experience in itself.
8. Newport State Park
If you are seeking tranquility and untouched natural beauty, Newport State Park is the place to be. With miles of pristine shoreline, dense forests, and peaceful hiking trails, this park is perfect for camping, birdwatching, and stargazing. Be sure to catch the stunning sunset over Europe Bay.
9. Door County Creamery
Indulge in the finest artisanal cheeses and goat milk products at the Door County Creamery. Take a tour of the creamery, learn about the cheese-making process, and sample a variety of delicious cheeses. Don't forget to try their award-winning goat milk gelato for a sweet treat.
10. The Ridges Sanctuary
For nature enthusiasts, a visit to The Ridges Sanctuary is a must. This nature preserve boasts unique flora and fauna, including rare orchids and migratory birds. Explore the well-maintained trails, visit the nature center, and experience the tranquility of this natural oasis.