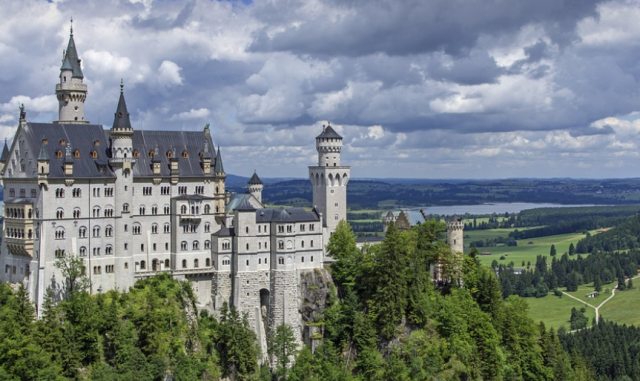 Introduction
Being a Door Dash driver can be a flexible and rewarding job. If you are considering becoming a Door Dash driver in 2023, it's essential to know the requirements and qualifications to join the platform successfully. In this article, we will discuss the Door Dash driver requirements for the year 2023, providing you with the necessary information to kickstart your journey as a delivery driver with Door Dash.
Age and Licensing
To become a Door Dash driver, you must meet the minimum age requirement of 18 years old. Additionally, you need to have a valid driver's license and auto insurance. Door Dash requires this documentation to ensure that drivers are legally eligible to operate a vehicle and are covered in case of any accidents or incidents during deliveries.
Vehicle Requirements
As a Door Dash driver, you are responsible for using your own vehicle for deliveries. Your vehicle must meet certain requirements set by Door Dash. In 2023, the vehicle requirements include a reliable and insured four-door car, truck, or van. Motorcycles, scooters, and bicycles are also accepted in areas with specific delivery options.
Background Check
Door Dash conducts a background check on all potential drivers to ensure the safety and security of their customers. The background check typically includes a review of your criminal record and driving history. Any major violations, felonies, or recent driving incidents may disqualify you from becoming a Door Dash driver.
Smartphone and Data Plan
Since Door Dash operates primarily through its mobile app, having a smartphone is a requirement. Your smartphone must be compatible with the Door Dash app and have a reliable internet connection. Additionally, you will need a data plan to stay connected while making deliveries.
Scheduling and Availability
Door Dash offers flexibility in terms of scheduling, allowing drivers to work whenever they prefer. However, maintaining a good availability is crucial to maximize your earnings. The more available you are during peak hours, the higher the chances of receiving more delivery requests and earning more money.
Customer Service Skills
Excellent customer service skills are essential for Door Dash drivers. You will be interacting with customers during the delivery process, and providing a positive experience is crucial. Being polite, professional, and prompt in your communications will help you build a good reputation and potentially receive better ratings and tips.
Delivery Zones
Door Dash operates in specific delivery zones, and it's important to ensure that you are within the coverage area. Before applying to become a driver, check if your location falls within the Door Dash service areas. This will ensure that you can accept and complete delivery requests without any issues.
Rating System
Door Dash uses a rating system where customers can rate their experience with drivers. Maintaining a high rating is crucial for your success as a Door Dash driver. Consistently providing excellent service, delivering orders on time, and resolving any issues professionally will help you maintain a good rating and potentially receive more delivery opportunities.
Earnings and Payments
Door Dash drivers earn money through a combination of base pay, tips, and bonuses. The exact earnings can vary based on factors such as delivery distance, order size, and peak hours. Door Dash pays drivers weekly via direct deposit, allowing you to have a steady income stream.
Conclusion
Becoming a Door Dash driver in 2023 can be a great opportunity to earn money and enjoy a flexible work schedule. By meeting the requirements mentioned in this article, you can start your journey as a Door Dash driver and take advantage of the growing demand for delivery services. Remember to always adhere to the guidelines and provide excellent customer service to ensure a successful and rewarding experience.