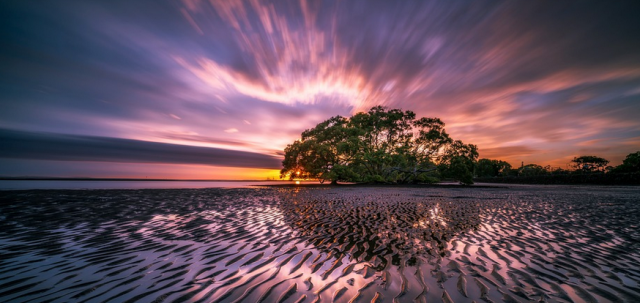 Introduction
Are you a cyclist in Knoxville looking for a reliable bicycle shop? Look no further! In this guide, we will explore some of the best bicycle shops in Knoxville that cater to all your cycling needs. Whether you are a beginner or an experienced cyclist, these shops have a wide range of bicycles, accessories, and services to offer.
1. Bike World
Bike World, located on Westland Drive, is a popular destination for cyclists in Knoxville. They have a vast selection of bikes from top brands like Trek, Specialized, and Giant. Their knowledgeable staff is always ready to assist you in finding the perfect bike for your needs. In addition to bikes, Bike World also offers a variety of accessories and provides excellent repair and maintenance services.
2. The Pedaler
Situated in the heart of downtown Knoxville, The Pedaler is a boutique bicycle shop known for its personalized service and unique selection of bikes. They specialize in urban and commuter bikes, making them a go-to destination for those looking for stylish and functional city bikes. The Pedaler also offers bike rentals, repairs, and organizes group rides for the cycling community.
3. Cedar Bluff Cycles
Cedar Bluff Cycles, located on Kingston Pike, is a full-service bicycle shop that caters to all types of cyclists. They have a wide range of bikes, including road bikes, mountain bikes, and hybrids, from top brands like Cannondale, Scott, and Yeti. The friendly staff at Cedar Bluff Cycles is known for their expertise in bike fitting, ensuring that you find a bike that fits you perfectly for optimal comfort and performance.
4. Tennessee Valley Bicycles
Tennessee Valley Bicycles, situated on North Broadway, is a family-owned and operated bicycle shop that has been serving the Knoxville community for over 30 years. They offer a great selection of bikes for all ages and skill levels, including kids' bikes, road bikes, and e-bikes. The staff at Tennessee Valley Bicycles is passionate about cycling and is always ready to share their knowledge and provide expert advice.
5. Fountain City Pedaler
If you're in the Fountain City area, Fountain City Pedaler is the go-to bicycle shop for all your cycling needs. They have a wide range of bikes, accessories, and apparel to suit every rider's style and preferences. The friendly staff at Fountain City Pedaler is dedicated to providing exceptional customer service and helping you find the perfect bike that meets your requirements.
6. Harper's Bike Shop
Harper's Bike Shop, located on Kingston Pike, is a trusted name in the Knoxville cycling community. They offer a comprehensive range of bikes, including mountain bikes, road bikes, and BMX bikes, from top brands like Santa Cruz, Surly, and Haro. Harper's Bike Shop also provides professional bike fitting services to ensure that you ride in comfort and style.
7. Bike Zoo
Bike Zoo, situated on Sutherland Avenue, is a unique bicycle shop that focuses on custom-built bikes and high-end cycling components. They have a team of skilled mechanics who can build a bike tailored to your specific needs and preferences. Bike Zoo also offers a wide range of accessories, apparel, and nutrition products to enhance your cycling experience.
Conclusion
When it comes to finding the perfect bicycle shop in Knoxville, you are spoiled for choice. Whether you're looking for a specific bike, gear, or expert advice, these bicycle shops have got you covered. Visit one of these shops today and embark on your cycling journey with confidence!