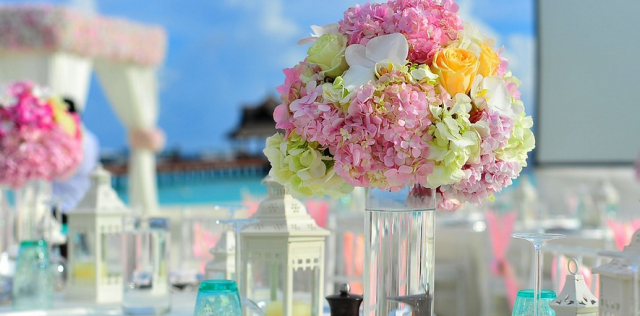 Exploring the Brunch Scene in Beacon
Beacon, NY has become a haven for food enthusiasts, with its vibrant culinary scene and a wide range of dining options. When it comes to brunch, this charming town offers some of the best spots to satisfy your cravings. Whether you're a local or a visitor, here are the top brunch destinations in Beacon that you must try.
1. The Roundhouse
The Roundhouse is a renowned restaurant that offers an exceptional brunch experience. Located in a historic building overlooking the picturesque Fishkill Creek, this establishment combines stunning views with delicious food. The menu features a variety of brunch classics like eggs benedict, pancakes, and avocado toast, all prepared with locally sourced ingredients.
2. Beacon Bread Company
If you're in the mood for freshly baked goods and artisanal bread, Beacon Bread Company is the place to be. This cozy bakery-café offers a delectable brunch menu that includes their famous pastries, sandwiches, and quiches. Pair your meal with a cup of their expertly brewed coffee for the perfect start to your day.
3. Homespun Foods
Homespun Foods is a beloved local spot known for its homestyle cooking and warm ambiance. Their brunch menu is filled with comforting dishes like buttermilk pancakes, omelets, and hearty sandwiches. With a focus on using organic and locally sourced ingredients, Homespun Foods guarantees a satisfying and wholesome brunch experience.
4. The Beacon Bagel
For bagel lovers, The Beacon Bagel is a must-visit. This charming bagel shop offers an array of freshly baked bagels with various spreads and toppings. Their extensive menu also includes breakfast sandwiches, salads, and smoothies, making it a perfect brunch spot for both locals and tourists.
5. Poppy's Burgers and Fries
If you're looking to indulge in a hearty and delicious brunch, Poppy's Burgers and Fries should be on your list. This casual eatery serves up mouthwatering burgers, loaded fries, and milkshakes that will satisfy any craving. Their brunch menu features unique creations like breakfast burgers and chicken and waffles, making it a popular spot for brunch enthusiasts.
Tips for a Memorable Brunch Experience
When visiting Beacon for brunch, there are a few tips to keep in mind to make your experience even more enjoyable:
1. Make a Reservation
With the popularity of brunch spots in Beacon, it's highly recommended to make a reservation in advance. This ensures that you secure a table and avoid long wait times, especially during weekends and holidays.
2. Explore the Local Shops
While waiting for your brunch reservation, take the opportunity to explore the charming local shops in Beacon. From boutique clothing stores to art galleries, Beacon has a vibrant shopping scene that offers something for everyone.
3. Try Something New
Brunch is the perfect time to step out of your comfort zone and try something new. Don't be afraid to order dishes that you haven't tried before or explore unique flavor combinations. Beacon's brunch spots are known for their creativity and innovation, so embrace the opportunity to expand your culinary horizons.
4. Enjoy the Scenic Views
Many of the brunch spots in Beacon offer stunning views of the surrounding nature. Take the time to soak in the beauty of the Hudson Valley while enjoying your meal. Whether it's a riverside view or a picturesque garden, the ambiance adds an extra touch to your brunch experience.
Conclusion
Beacon, NY is a hidden gem when it comes to brunch destinations. With its diverse culinary scene and picturesque surroundings, it offers a memorable experience for food lovers. Whether you're in the mood for traditional brunch classics or unique creations, the brunch spots in Beacon have something for everyone. So, plan your visit to Beacon and indulge in a delightful brunch experience that will leave you wanting more.